Improving lives affected by
Phelan-McDermid Syndrome
Phelan-McDermid syndrome (PMS) is a rare genetic disorder caused by a deletion of the distal long arm of chromosome 22 or by a pathogenic variant in the SHANK3 gene. The Phelan-McDermid Syndrome Foundation (PMSF) was created by parent advocates and researchers to support and engage all affected by PMS.
It is the mission of the Phelan-McDermid Syndrome Foundation to improve the quality of life of those affected by Phelan-McDermid syndrome worldwide by providing family support, accelerating research, and raising awareness.

REGISTRATION IS OPEN all year long!
You must register to participate. Once you register, download the mobile and/or web app to participate in webinars, interactive meetings, family events and more.  READ MORE >>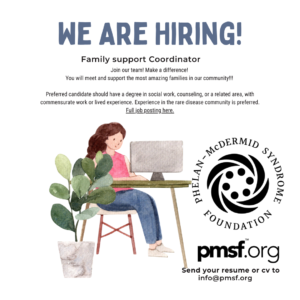 The Phelan-McDermid Syndrome Foundation (PMSF) is now recruiting for a Family Support Coordinator (30-hour a week) to help serve its
Read More »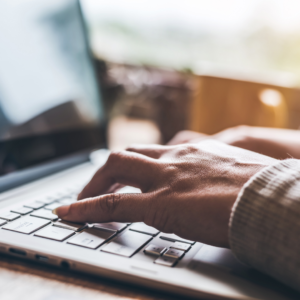 Do you wonder how a research publication affects your loved one or the field of Phelan-McDermid research? The Research Roundup
Read More »